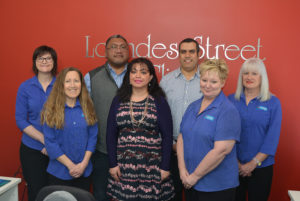 Our regular doctors are :
Dr Hany Georgeos is the practice principal, full time GP and also an accredited skin cancer doctor through the skin cancer college Australasia. Dr Georgeos is available to see all patients for either General practice or specific skin check up consultations.
Dr Ereeny Khozam has special interest in women health, aged care and mental health and is available to see all patients.
Dr Inoke Buadromo has long experience in General practice and is also available to see all patients including residential care patients.
Dr Eleanor Lazarus is a local GP registrar who moved to Bendigo with her family and joined the clinic in 2019, she is happy to consult all patients.